Download
Spark is a Windows desktop program that can record, process, and upload EchoVR data from either a local EchoVR client or an Oculus Quest on the same network. Check out the Echopedia page for a full list of features.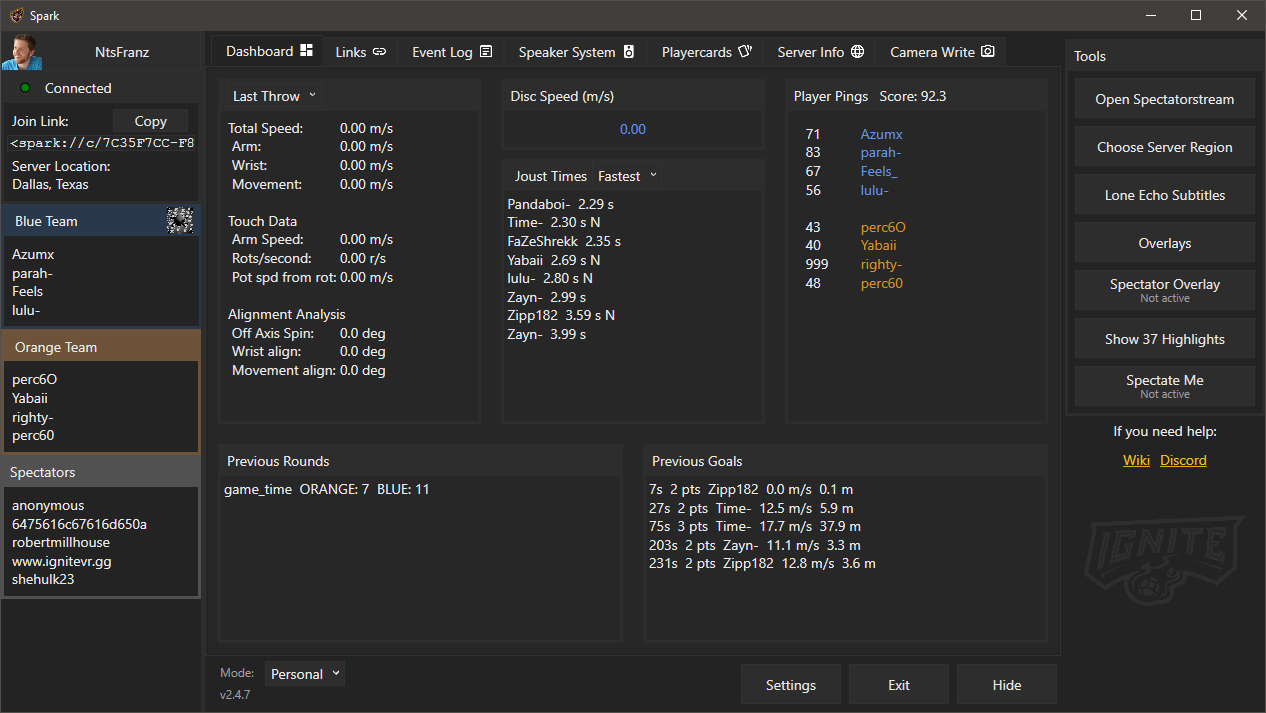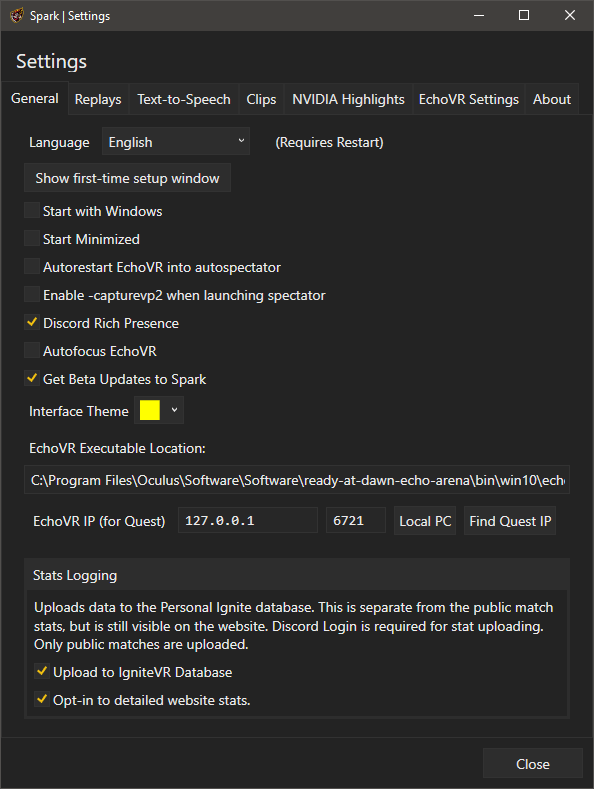 Support
For support questions, post in the #spark-support channel in the IgniteVR Discord server.
Suggestions
For suggestions for new features or improvements, contact a member of Ignite, or post in the #ignite-requests channel in the IgniteVR Discord server.
Source Code
If you want to become more involved in development of Spark, source code is available on GitHub
Release History
For a full history of all previous beta and full Spark releases, check out the Releases page on the GitHub.